Visit Our Three Progressive Municipalities
Itawamba County is home to three incorporated municipalities. Fulton, the county seat is located on the Tennessee-Tombigbee Waterway in the central area of the county. Itawamba County's second largest town is Mantachie. Mantachie is located in the northwestern area of the county. Tremont is located a few miles west of the Alabama state line in the beautiful hill region of eastern Itawamba.
City of Fulton
Fulton is one of the oldest towns in northeastern Mississippi. Fifty acres of land was donated to the County Board of Police for the site of county government on July 17, 1837. The new site of county government was named Fulton and by 1838 lots were being sold in this new town. John Thompson was named the first postmaster for the site of county government. Some of the first lot buyers in the new village of Fulton were John M. Cox, David Patrick, Wiley W. Gaither, James C. Wright, Edward Moore, John R. Wren, William Peacock, John L. Collins, David Files, William Files, Lemuel Beene, Joseph Calvin Clark, William Eckford, Wiley D. Clifton and John Thompson. Today Fulton is a thriving municipality and Itawamba County's largest town.

Mantachie was first established near Center Star Cemetery during the mid-1850's and for some time was called Lone Star. During the 1880's the town was moved south to its present location. By 1910 Mantachie was Itawamba County's largest town. Located in the heart of Itawamba County's agricultural area, the town has strong ties to its agrarian past. The town was named for the creek of the same name that flows west of the town. The town is located on an old Chickasaw settlement site.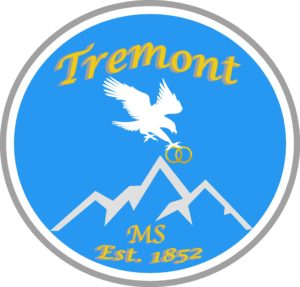 Tremont was established by 1860. During the 1860 census year the name Tremont was used for the settlement but during the later 1800's was called Stone's Crossroads. Tremont is located in the beautiful hills of eastern Itawamba County near the Alabama state line. Country music legend Tammy Wynette was born in the Bounds Crossroads community north of Tremont and attended school in the town.