Itawamba County School District is the #10 school district in the state! We take education seriously in Itawamba County, Mississippi, understanding that education is the firm foundation of our county's future. Itawamba County has one county-wide school district. The excellent Itawamba County School District is composed of schools located in communities throughout the county.
There are five elementary schools with average overall enrollment of more than 1,765 students, four junior high level schools enrolling more than 977, and three high schools (located in Fulton, Mantachie and Tremont) with more than 1,047 students enrolled.
The Vocational Technical campus in Fulton serves the three high schools within the county and approximately 180 students attend these classes each year.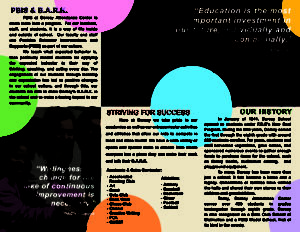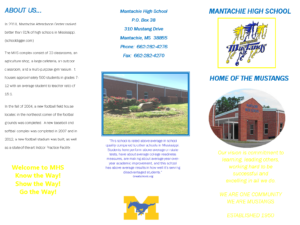 Itawamba County is also home to Itawamba Community College. ICC has been rated the #6 Community College in the nation! With its beautiful main campus being located in Fulton, Itawamba Community College is a two-year public supported community college dedicated to serving the educational needs of the residents primarily of Chickasaw, Itawamba, Lee, Monroe and Pontotoc counties in Northeast Mississippi.
With a total enrollment of more than 5,000 students, its main purpose is to provide comprehensive educational opportunities of the highest quality through academic, vocational-technical and personal enrichment programs in order to meet local needs at low cost to students. The college is a recognized state and regional leader in using state-of-the-art technology to enhance delivery of programs and services.