ICDC Business Center
We have two  available spaces for start-up businesses with low cost rent with utilities included. We can assist in building a business plan and help with marketing your business to help ensure your success. Contact us for more information at 662-862-4571.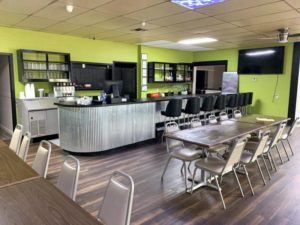 Legends on Main in Fulton boast 2,930 sq ft of space with dining room, bar, commercial kitchen, stage, and a second room for private parties, extra dining, or recreation.  Recently remodeled with a back porch deck for outdoor entertaining.  Listed for $235,000.  Contact Tammie Domino at https://tmhomes.idxbroker.com/idx/details/listing/a458/20-1796/910-W-Main-St-Fulton-MS-38843?widgetReferer=true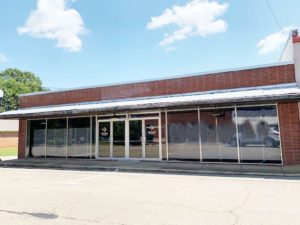 107 North Cummings Street, Fulton, MS 38843
4,732 sq ft of prime real estate located in the heart of downtown Fulton.10 acres with road frontage and parallel parking in front of the building. $149,950 is the sale price with payments averaging $539.00 per month.  For more information contact Keith Henley Broker/Owner RE/MAX Elite at 662-767-4700. To View this listing click here 
2001 S Adams St, Fulton, MS 38843

Currently Riley's Building Supply located on Main Street in downtown Fulton across from Itawamba Community College.
Contact Lori Foote at 662-862-3149 for more information.
 
19493 Old Hwy 25 Fulton, MS 38843 (Formerly Double J)
2,660 square feet restaurant space with seating capacity of 134.
Situated on .40 acre newly remodeled with new roof, new hard surfaced floors, and all equipment stays.
Currently asking for:$85,000.00.
Contact Julia Grimes at 662-871-3008 or 662-842-3844 ext. 6228.
3322 

John Rankin Hwy

,

Fulton

, 

Mississippi 

38843
Currently looking for a new owner of this full service restaurant/gas station.
Comes with 1,900 square feet and 1.600 acres of land.
Currently asking for $300,000.00.
For more information contact RE/MAX Realtors at: 662-767-4700.
To view this listing click here

249 Hodges Drive Mantachie, MS 38855
Located in the middle of town with 0.77 acres of land and around 2400 square feet. The front has an office and on the side is 2 Garage bays with 18 ft. ceilings.
Currently asking for $119,900.00.
For more information contact Tommy Morgan Realtors at:
(662) 842-3844

To view this listing click
here
Fulton Auto Sales building comes with .60 acre for $400,000.00. Located at 1502 S. Adams Street in Fulton.  Contact Mayor Barry Childers at 662-372-3732.
Located on the corner of S. Adams Street and Access Road, this spot offers 1 acre in a prime location with a red light located at the intersection.  Price is $225,000.  Currently used as an office space for State Farm Insurance.  Contact Lonnie Harris at 662-231-0982 for more information.  The Access Road is used by our manufacturers and our Itawamba Community College students as a back access to campus.